A few days ago I woke up to an email that just made my day. It was to let me know that I have been awarded the Microsoft MVP status for Windows Development for my community contributions over the past year.
Needless to say I am deeply honored and proud to have received the award and I will definitely continue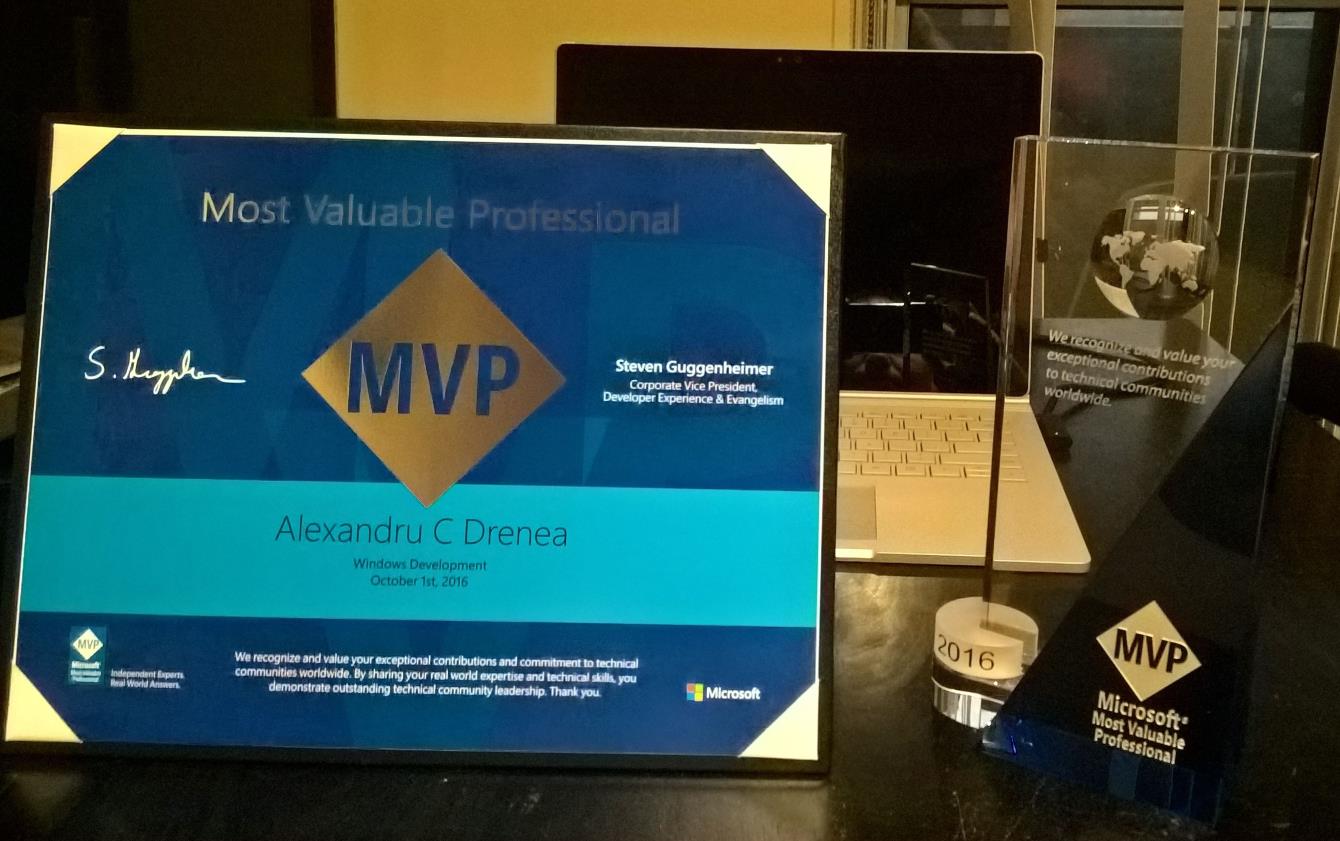 Here's a pic (will replace with a better quality one soon) of the award package that I received in the mail. Now my goal is to add to those year rings until there's no more room on the plaque.
Thank you!